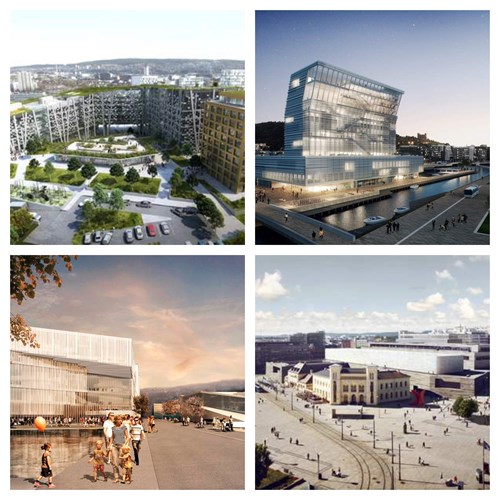 Today, BA is a well-established business with over 30 specialists in the area generally referred to as quantity surveying (QS) with the major field of activity being construction cost control and project management. We are the leading consulting firm in Norway within our target market covering a significant part of the domestic market.
We are an employee owned and operated company, managed by its practicing staff with a minimum of overhead for administrative activities resulting in a healthy business with an annual sustainable growth.
This success has created the foundation for BA to embark upon opportunities in the international marketplace and exploring areas where a vast domestic expertise can be applied in a competitive manner, including practical work experience using BIM as a base and support to the cost analysis and simulation of advanced building projects.
SERVICES
The success of BA is based upon an uncompromising approach to business where quality and integrity is put up front in all aspects.
BA is taking a holistic view on a project and believe that only this approach can create a sustainable solution and cost savings for any given client – small or large.
Our services are based on five interrelated activities:
Cost planning and analysis
Value and risk analysis
Preparing bill of quantities
Consulting Services
Building Surveying
Project management
By combining these disciplines we are able to offer an end-to-end management service to our clients projects.
PRODUCTS
Like most successful companies, the core strength is often based on skillful application of knowledge and resources that are repeated again and again. By recognizing this at an early stage, BA combined forces with Norconsult Information Services (NOIS) to automate the process by developing an advanced cost analysis- and simulation solution (Calcus) and a dynamic pricing database complemented by a well-documented carbon footprint database.
The combination of high-level expertise combined with an integrated approach has resulted in the strong leadership position we are enjoying today in the Norwegian market.
More specifically, the three areas of our marketable products are:
Calcus
An advanced and integrated software solution for cost planning and cost analysis achieved by a closely knit solution of four related modules that are all scalable from the simplest of building projects to the complexity of e.g. building hospitals:
Cost analysis
What-if simulation
Carbon Footprint Analysis (CO2)
Lifecycle Cost Analysis (LCC).
The establishment of the cost model is either assisted through BIM or digitally performed material take-off from printed drawings.
Norwegian Price Book
A comprehensive database of cost related information that is updated on a yearly basis to reflect best-in-class cost items.
Consulting Services
The BA team offers a flexible and comprehensive consulting service utilizing the combination of Calcus, the Norwegian Price Book and our in-house expertise to offer our clients, small or large, a bespoke approach to support their often very complex building projects.